I first just have to say how much fun this wedding was to create ………… Kristi is such a wonderful and beautiful person, her family and husband are just the same !!!!! Let me try and paint with words the start to this feathery vision of love , about eight months ago Kristi came to me with five BIG boxes filled to the brim with treasures; feathers, vases, moss, lights, she even had peacock place mats ! You name it, it was in one of those boxes. Now with an arsenal of inspiration she explained to me her vision, and we ran and ran and ran with it…………….. hope you enjoy !!
The pop of red in the bridal bouquet was Kristi's idea, and I have to admit I was a little nervous about it , but …… and I know I say this allot LOVE LOVE LOVE !!!!!!!!!!
Oh yeah, can't believe I almost forgot !!!…………………. Elephants! Trunks up of course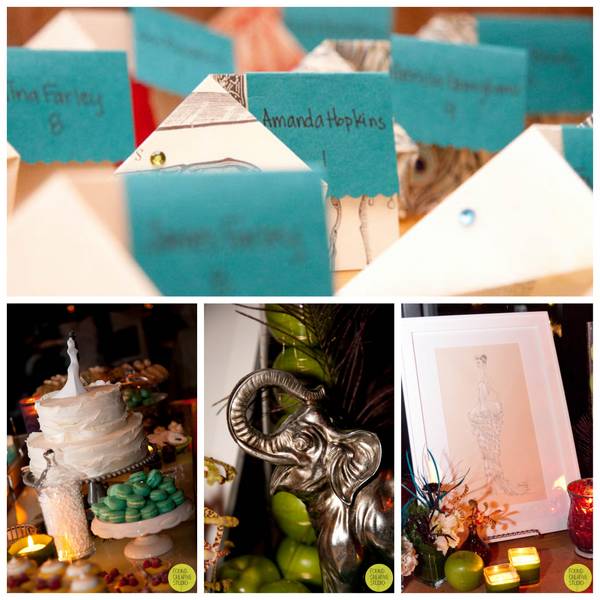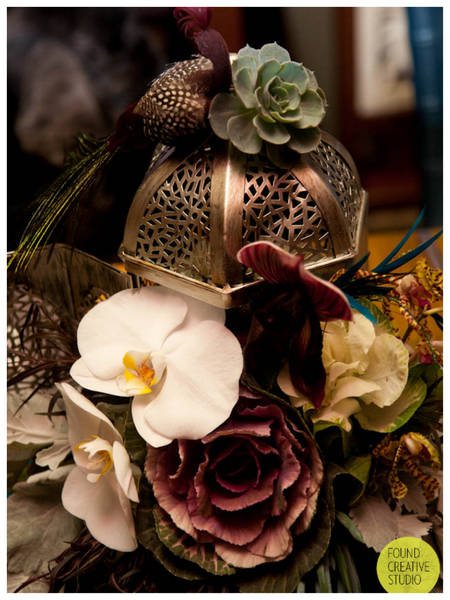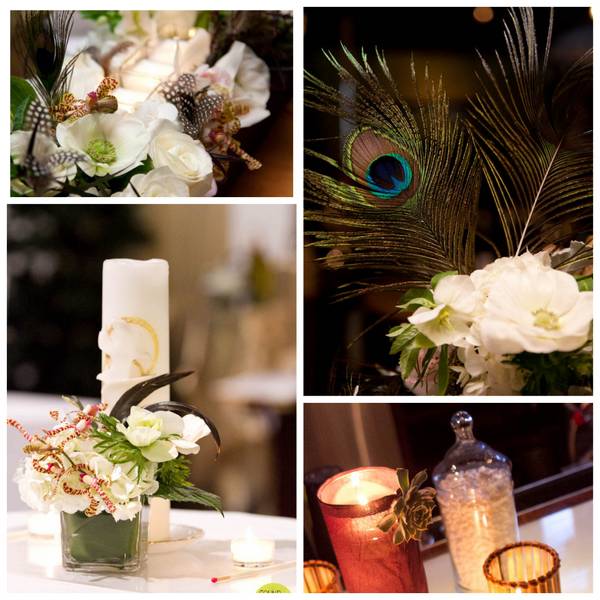 The reception space at www.tantalumrestaurant.com was so unbelievably …… for lack of a better word, COOL ! Such an amazing backdrop for a wedding, from the decor that is already there to the professionalism of there staff , it just makes you feel warm and welcome. And a big big thank you to the truly talented Jennifer and Becca of www.foundcreativestudio.com for these gorgeous pictures !! Had a wonderful day of wedding-ness with such an amazing bride and groom !!!! I LOVE that this is what I get to do !